ABOUT
Our family owned and operated business has a long standing tradition of the highest quality craftsmanship, personal commitment to each project, and exceptional customer service.  The drive for MF Construction INC. and the individuals that make up our team is to provide an atmosphere where the client is part of our team and the process isn't complicated.
Location, life style, energy efficiency and design are key features in our discussions. We begin with the home fitting the specific location and follow a course through all the details of the home until all the components fit seamlessly together.
We are always looking for ways to incorporate unique features in each project. Designing the backyard and pool to blend in with your home + lifestyle, building a storm shelter behind a hidden closet door, custom fabricating the front entrance, chimney cap and pergola all to match… we thrive on these details and this is where our true passion for building shines.
Mike has been in the construction business in Texas since the early 70's. Matt grew up on job sites with tools in his hands. Both are skilled craftsmen that are passionate about the quality of what they build.  You can find any one or all of them on your job site daily. This oversight ensures that the quality we expect is met at every stage of construction. We use a consistent group of subcontractors and they are the best in their fields.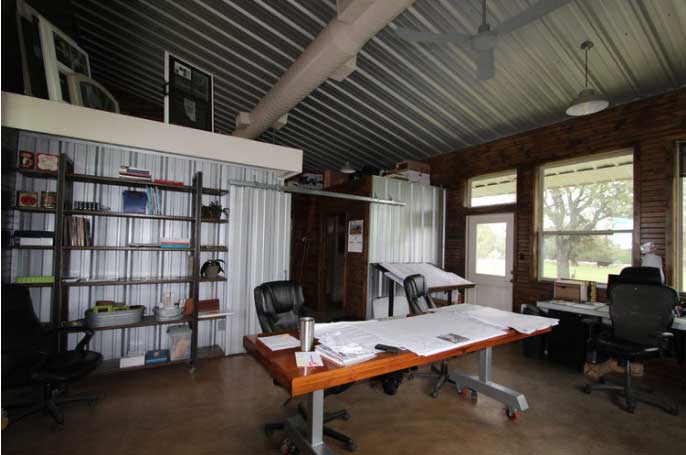 2330 Tahuaya Dr. Belton, TX 76513
Phone: (254) 947-8988
Matt Fleck – Vice President
Carol Fleck – Secretary/Treasurer
Mike Fleck – President
Project Date: October 2017

"Best builders in central Texas! Quality, attention to detail and the best customer support! We love our new home!!"
Project Date: Februrary 2014

"Cutting edge green technology + professional precision work + amazing style. I will continue to use, and recommend, MF for all residential and commercial projects."
Project Date: September 2015

"MF Construction is a blessing! We had interviewed 5 contractors. MF Construction had been recommended by a great friend! They have been great to work with, moving faster than expected, and doing a quality job! We are so thankful for their entire team!!"
Project Date: January 2015

"Cannot say enough about this company and the great people who ARE this company. When we selected them we had no experience but lots of ideas, questions and concerns. They are easy to work with, answer questions without qualms and worked with our ideas as issues arose. We feel that any issues that may arise in the future will be handled exactly the same way."
Project Date: October 2017

"I am a local custom home designer in the Central Texas area. I have had the pleasure of working with MF Construction on many projects. Their attention to detail and excellent craftsmanship have placed them at the top of our list for builders to recommend. All my clients are very happy with their work .

The recently finished Tex-Med design that they have posted on Houzz is a great example of their work. Keep up the great work , really impressive!"
Project Date: Janurary 2015

"We hired MF Construction Inc. to turn a 70's ranch house into our dream house on the lake and they did not disappoint!! The quality of the final project exceeded our expectations, which were already very high; before hiring them, we had admired several houses they renovated and considered purchasing one of their homes.

They gave us a very competitive estimate and completed the project on budget and on time. Throughout the project they were extremely responsive, always returning phone calls and answering emails within a few hours, and they kept us up to date on developments affecting the construction schedule/budget.

MF Construction Inc. is so professional and does very high-end work. We plan to use them on our next construction project and recommend them without reservation."
Project Date: September 2017

"MF built our contemporary home and riverside deck. Great communication, attention to detail, big focus on structural integrity and energy efficiency."
Project Date: September 2015

"The principals — Mike, Carol and Josh — have been extraordinarily helpful, responsive and professional. Everything they have done has been focused on quality. The demolition was done carefully to preserve anything that was to be kept for the reconstruction. The construction itself has been done with attention to detail and quality — not only MF construction's crew but all the sub-contractors, as well. This means to me that MF Construction not only carefully chooses its sub-contractors but also monitors their work very carefully. The end result it that everything that has been done — and this project includes everything: new roof, new windows, new hvac, new wiring, new septic, new plumbing, new masonry — the quality is exemplary! I could not ask for better results!"